Billboard.com says the Van Halen tour announcement is coming on Monday (August 13) and that Van Halen will play 50 arena dates starting in October. Some people are bitching that Michael Anthony won't be joining the reunited Van Halen but the fact of the matter is, as good as Eddie Van Halen is, David Lee Roth is the voice and I'd be willing to plunk down cash to see DLR run through Van Halen's greatest hits with a 22-year-old guitarist filling the shoes of Eddie.
EDIT: Just to address the comment from LOL in the comments section … feel free to send me an MP3 of you doing your best David Lee Roth impersonation and I'll toss it up here for people to check out. We'll put it up against David Lee Roth and see if people can tell the difference.
Meanwhile, here's a video of a kid jamming out to "Panama" and sounding pretty damn good.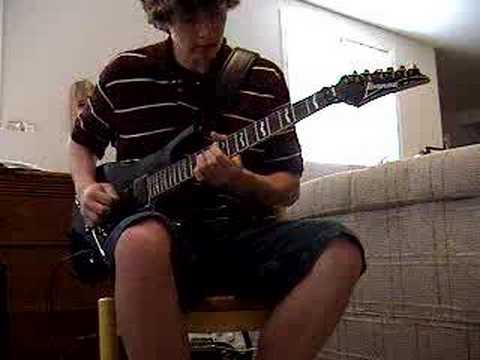 And here's the premiere Van Halen tribute band, Atomic Punks, doing "Unchained". Not bad, but if I close my eyes and listen, I can tell that it's not David Lee Roth singing.