How about some filler for the weekend? Here are some of the videos that I checked out this week on YouTube.
Let's start it off with two of my daughters performing their first single, "Looking for My Sister", from their forthcoming album. The band name is yet to-be-determined.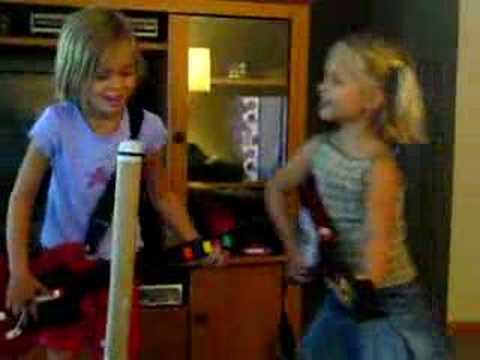 Along the lines of two sisters, I've had the Fiction Plane song "Two Sisters" in my head all week. Here is the band performing it on Jimmy Kimmel's show.

Blind Melon is gearing up for an October tour and released this 3-minute "in the studio" documentary featuring about a minute's worth of a new track, "Sometimes".

Discovered Lynam thanks to BringBackGlam.com. Flat out, I dig their sound but it's reinforced by the long hair and Fastway (!!!!) t-shirt the singer is wearing. After doing some Googling, I found out that the singer, Jacob, used to front a band called Mars Electric that I sorta dug about 7 years ago.