(Originally posted on Donewaiting.com)
The biggest struggle when putting together this list is how to rank the albums. What exactly is the difference between a #1 and a #2 album? Without doubt, Viva Brother's "Darling Buds of May" was the song I listened to the most in 2011 and the album it comes from is pretty damn good. But is it my favorite album as a whole? The Damnwells have consistently put out great material and I'm sure I listened to No One Listens to the Band Anymore more, front to back, than any album on the list but did I do that because it's the best album of the year or because I know the guys personally and listening to them makes me happy?
So, I decided the best way to do it is to list the albums alphabetically, showing no favoritism and not being forced to rank anything. A few comebacks, a few previous favorites, a couple of new UK bands, some metal, some country, some hair metal. Pretty typical for me.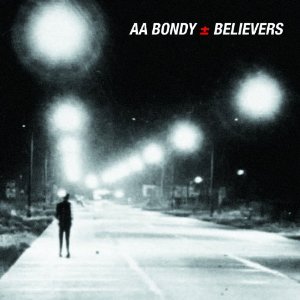 AA Bondy – Believers (Fat Possum)
Not as barebones as early solo material, not as scuzzy as his '90s alt-rock band Verbena, AA Bondy split the difference on this moody, late night listen.
Listen: "The Heart is Willing"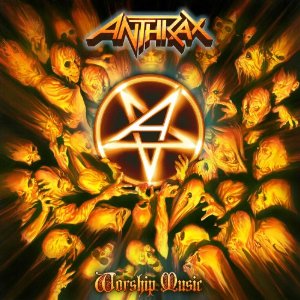 Anthrax – Worship Music (Megaforce)
The legendary NYC thrashers pick up where they left off the last time Joey Belladonna sang lead vocals (1990's Persistence of Time) on 2011's best (and most surprising considering some internal issues Anthrax had with short-timer vocalist Dan Nelson) metal album.
Listen: "In the End"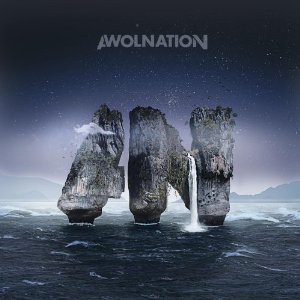 AWOLNATION – Megalithic Symphony (Red Bull Records)
I would never have checked out this band had my old friend Christopher Thorn (Blind Melon) not been playing guitar. A complete 180 from Blind Melon's sound, AWOLNATION's slickly-produced techno-soul-pop shows a wide range of diversity from one track to the next.
Listen: "Soul Wars"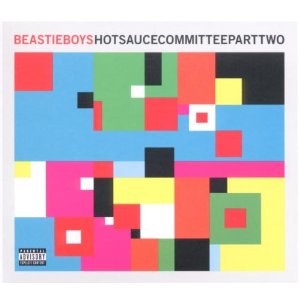 Beastie Boys – Hot Sauce Committee Part 2 (Capitol Records)
Seven years after the release of their last album and 25 years after the release of the groundbreaking License to Ill, the recent Rock n' Roll Hall of Fame inductees come back with a fresh and surprisingly relevant album. This may be the only CD that I bought at a record store on it's release day in 2011.
Listen: "OK"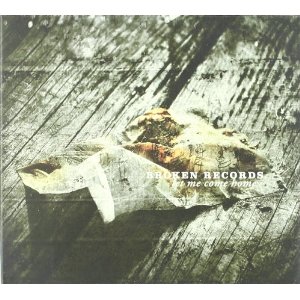 Broken Records – Let Me Come Home (4ad)
Scottish rockers whose epic, orchestral songs put them in a league with Snow Patrol, The Frames and Frightened Rabbit.
Listen: "A Darkness Rises Up"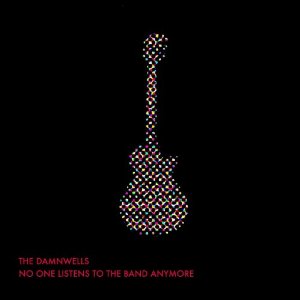 The Damnwells – No One Listens to the Band Anymore (Pledge Music)
Not knocking The Damnwells 2009 release, One Last Century, (which felt more like an Alex Dezen solo album), but there's something special about full-time contributions by Ted Hudson (bass) and Jay Barclay (guitars), even if it's just for the purpose of recording new material and not touring. The Damnwells are one of my favorite bands and this is a welcome addition to their recorded catalog.
Listen: "Werewolves"

The Dreaming – Puppet (Epochal Artists Records)
If Axl Rose can tour using the name Guns N' Roses, Christopher Hall should dump The Dreaming name and call this band Stabbing Westward.
Listen: "Every Trace"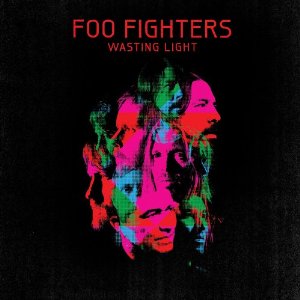 Foo Fighters – Wasting Light (RCA)
After a few ho-hum releases in the last decade, I thought I had lost the Foo Fighters to a new generation of music listeners who weren't bothered by how mainstream Grohl & company had become. This album – and the Foos performance at Lollapalooza 2011 – restored my confidence.
Listen: "White Limo"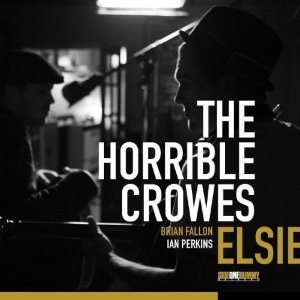 The Horrible Crowes – Elsie (Side One Dummy)
Not a huge departure from his day gig fronting The Gaslight Anthem, but Brian Fallon's side project allows the singer to dial back on his "Born to Run"-style Springsteen worship and explore the "I'm On Fire" side of the Boss's catalog. Fallon also cites Greg Dulli and Tom Waits as influential songwriting muses (I'd throw Bono in there as well) for this project.
Listen: "Sugar"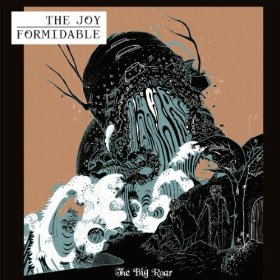 The Joy Formidable – Big Roar (Canvasback/Atlantic)
So much noise for a trio, especially the last 3 fuzzy minutes of the 8-minute opening track, "The Everchanging Spectrum of a Lie". I would love to hear them cover "Long Day in the Universe" by Darling Buds.
Listen: "The Everchanging Spectrum of a Lie"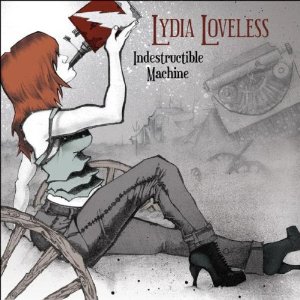 Lydia Loveless – Indestructible Machine (Bloodshot Records)
It's nice that the world can not only discover the artist that I've been championing for a few years, but can love her Americana-rock-with-punk-spirit sound as much as I do (Spin named this CD the #4 best Country/Americana release of 2011!).
Listen: "Can't Change Me"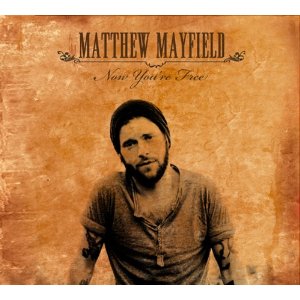 Matthew Mayfield – Now You're Free (Sweet Exchange)
Mayfield's voice sounds so warm and familiar (a cross between Pete Yorn and Eddie Vedder), you'll swear you've heard his stuff in the background of your favorite ABC prime time drama or maybe in that one scene in that ensemble movie about Valentine's Day or Christmas or the 4th of July or something.
Listen: "Missed Me"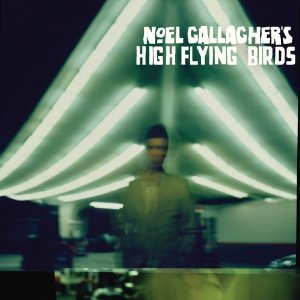 Noel Gallagher's High Flying Birds – Noel Gallagher's High Flying Birds
I listened to the Beady Eye CD a handful of times. By virtue of it not showing up on this list, I guess I'm putting all of my eggs in the elder Gallagher brother's basket. I liked Oasis well enough, but never thought I'd love Noel's solo debut as much as I do.
Listen: "The Death of You and Me"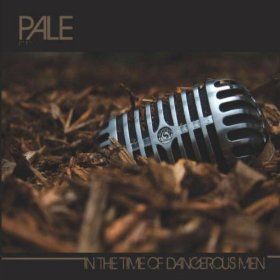 Pale – In the Time of Dangerous Men
Even after seeing this Houston-based band live and hanging out with them, I still can't believe that not a single member was born or raised in the UK. Pale's emotional material draws heavily from bands like Catherine Wheel and Muse.
Listen: "That Sinking Feeling"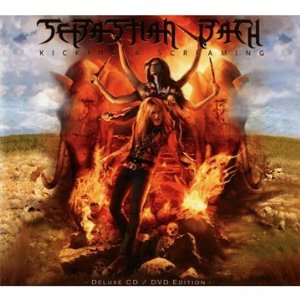 Sebastian Bach – Kicking & Screaming (Frontiers)
At 17, I stood in front of the mirror, wearing a sleeveless t-shirt, holding a hairbrush pretending to front Skid Row opening for KISS at the Richfield Coliseum. At 40, I stand in front of the mirror, wearing a black concert t-shirt, holding a hairbrush pretending to be Sebastian Bach singing "Kicking and Screaming" while opening for Guns N' Roses in Tokyo, Japan.
Listen: "Dance on Your Grave"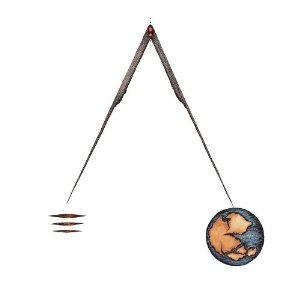 True Widow – As High As the Highest Heavens and From the Center to the Circumference
of the Earth (Kemado)
True Widow's self-described stonegaze is the perfect soundtrack to the dark, grey, gloomy winter skies that hang over Ohio. If you thought Hope Sandoval's last solo record sounded like Mazzy Star covering Black Sabbath (check it out, it did) after smoking lots of weed, this thing will blow your mind.
Listen: "Jackyl"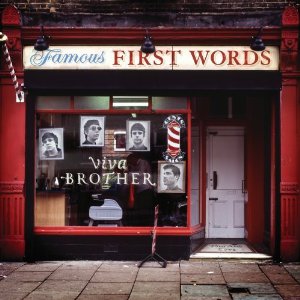 Viva Brother – Famous First Words (A&M)
The baby that Oasis and Blur secretly gave birth to 20 years ago has finally come out of hiding. iTunes tells me I listened to "Darling Buds of May" more than any other song in 2011 and I don't dispute that fact.
Listen: "Darling Buds of May"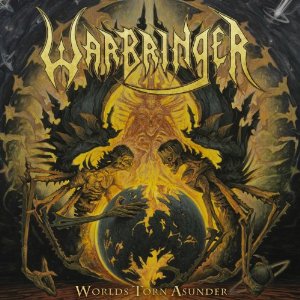 Warbringer – Worlds Torn Asunder (Century Media)
Finally had the chance to see Warbringer live in 2011 and confirmed that not only do they sound like Slayer circa 1990, their life shows are like stepping into a time machine and being transported back to the early days of thrash metal before it left the basement and made it's way to 1,000 seat venues.
Listen: "Shattered Like Glass"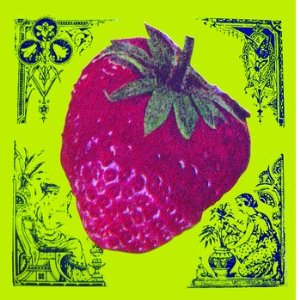 Wussy – Strawberry (Shake It Records)
Man, this is getting really incestuous. I wrote a preview for a Wussy show a few weeks ago. In his year-end wrap-up, Joel quoted from that preview in his Wussy description. I guess it was so good that I'm going to quote it again! One wouldn't expect Chuck Cleaver, the heavily tattooed Cincinnati songwriter, to produce his best collection of songs this late in his already highly-prolific career, but that's exactly what he's done.
Listen: "Asteroid"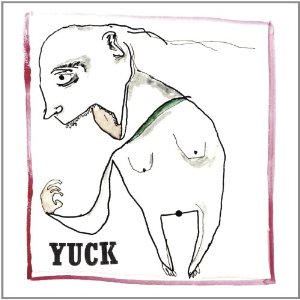 Yuck – Yuck (Fat Possum)
Take all my favorite indie rock bands (Superchunk, Dinosaur Jr, Sparklehorse, Pavement, The Flaming Lips) from the early-to-mid '90s, mix 'em together and you get something YUCK-y. It may not be very original but it's still one of the best things I heard all year.Listen: "Get Away"