(an early photo of Sunday's Best)
One of the first shows I ever booked (and there weren't really all that many afterwards) was a triple bill of Sunday's Best, Onelinedrawing, and Juno at some basement punk rock club called Bernie's in Columbus, Ohio. Juno backed out at the last minute (to this day, I think their excuse for backing out was a load of crap) but the show went on with a local band taking Juno's place. I think we did something like 80 paid which, for being a show in the summer (when a lot of students at OSU aren't taking classes), turned out really nicely and the guys in Sunday's Best were super appreciative of everything.
Sunday's Best – "Don't Let it Fade"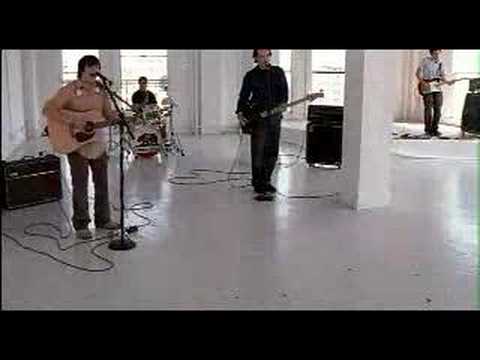 Tonight I was looking up the band Pond to see whatever became of them when I saw them somehow linked to a band called Skiploader. Skiploader's lead singer, Tom Ackerman, went on to play drums with Sunday's Best after his band broke up and it got me to wondering whatever happened to the Sunday's Best guys. Turns out Ed Reyes and Ian Moreno of Sunday's Best are now performing indie pop tunes (ala The Shins) as members of the much blogged/buzzed about band, The Little Ones who are just getting ready to hit the road with Nada Surf. Just amazing the stuff you can find out on the web with just a little searching.
The Little Ones – "Lovers Who Uncover"