Former Catherine Wheel singer Rob Dickinson is set to re-issue his 2005 Fresh Wine for the Horses album on June 10. Not really sure how I feel about this – I mean, shouldn't he be releasing a new album instead of re-issuing an old one with a bonus CD? Yeah, he should, but when the bonus CD contains re-workings of 6 classic Catherine Wheel songs, well, I *guess* maybe that makes it worth it. While I haven't run across a single rumor to support this, wouldn't it be cool if the reason Dickinson is doing this is to get people interested in Catherine Wheel again so that the band can reunite for a new album and tour later this year? If Swervedriver can do it, anybody can.
One of the songs on the bonus CD is "Crank". You remember the original, right? (No joke – I can NEVER listen to this song just once – I usually spin it half a dozen times in a row)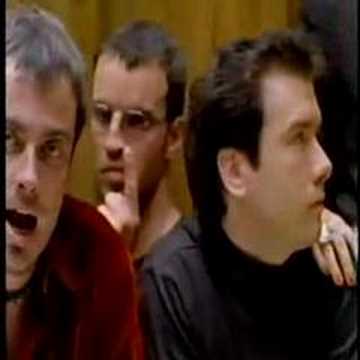 The other stripped-down Catherine Wheel songs that Dickinson performs acoustically on the bonus CDÂ  are "Black Metallic," "I Want To Touch You," "Show Me Mary," "The Nude" and "Ma Solituda".
Thanks to TheTripwire.com not only for the tip about this but for a free download of Dickinson's acoustic "Crank".
DOWNLOAD: "Crank" by Rob Dickinson