Last week I had the opportunity to sit and chat with Rachel, Solon, Ashley and Davey of Great Northern for a feature in a magazine that I'll mention a little closer to press time. Not only is the band's Trading Twilight for Daylight one of my favorite releases of 2007 (okay, maybe I'll let the cat out of the bag now … unless something comes out between now and the end of the year that totally blows my socks off, this CD is going to grab the top spot on my "Best of 2007" list), the band members are really nice people and a lot of fun to talk to.
After spending the summer touring with The Comas, Great Northern now begins a run of fall dates with Robbers on High Street – a tour that's sure to be amazing.
Random Great Northern fact: lead singer Rachel Stolte was on the short-lived CBS reality-game show "Fire Me, Please" and actually won $25,000.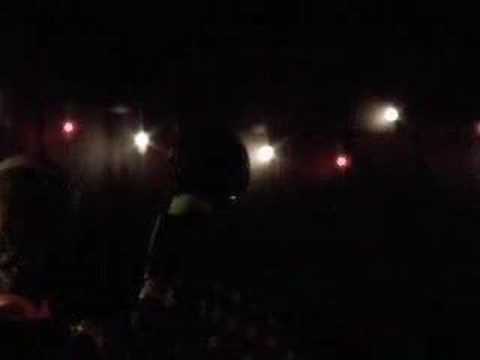 October
23 Chapel Hill, NC – Local 506
24 Mt. Pleasant, SC – The Village Tavern
25 Birmingham, AL – Bottletree
26 Atlanta, GA – The Earl
27 Jacksonville, FL – Jack Rabbits
28 Orlando, FL – The Social
29 Tallahassee, FL – The Beta Bar
30 New Orleans, LA – House Of Blues Parish
November
01 Houston, TX – The Mink
02 Austin, TX – Club DeVille
03 Dallas, TX – The Cavern
04 Norman, OK – Opolis
06 Phoenix. AZ – Modified
07 San Diego, CA – Casbah
08 Los Angeles, CA – Echoplex
09 San Francisco, CA – Bottom of the Hill
10 Portland, OR – Doug Fir Lounge
12 Seattle, WA РCrocodile Caf̩
15 Denver, CO – Larimer Lounge
16 Lawrence, KS – Jackpot Saloon
17 Minneapolis, MN – 7th Street Entry
18 Chicago, IL – Schubas Tavern