Just got back from a weeklong vacation in Charleston, South Carolina – thus explaining the lack of updates to the site. Charleston is an interesting city when it comes to music and I haven't quite figured it out yet. There seem to be a few good radio stations (covering the typical styles of music you'd expect), a few decent CD shops, good local entertainment magazines, and even a few rock clubs, though I have yet to step foot into any of them.
This time around I missed out on seeing Great Northern at the Village Tavern by a mere 24 hours (I nearly re-arranged my vacation to see the band that undoubtedly will earn a spot on my "Best of 2007" list). And we left Charleston just 8 hours before Two Cow Garage was scheduled to hit the Pour House stage. I thought long and hard about checking out Moses Mayfield at the Windjammer and the $1 door charge was very tempting but, truth be told, I hold the band responsible for The Damnwells being dropped by Epic. A little harsh, yes, but when I spied Ben Goldman's name on the Moses Mayfield CD that I picked up while in Charleston, my stomach dropped a bit.
Goldman is an A&R guy and my introduction to him came via Golden Days, a documentary about The Damnwells shot while the band recorded Air Stereo. Now, I'm biased because I think The Damnwells are the greatest band on Earth AND because I think they got shafted, but Goldman (who is in the documentary for probably a grand total of 8 minutes) comes across as one of those sleazy record company guys who doesn't really care about music. It's all about the bottom line for the label, which, granted, is his job, but it killed me … KILLED ME … when, in Golden Days, Goldman tells the band that they have to wait for just the right moment to release the album so as to not get lost among the hundreds of other bands releasing music at the same time. The Damnwells lead singer Alex Dezen looks at Goldman and says "There will never be the right time to release our record. We'll ALWAYS be competing against other bands". In the end (sorry to ruin the ending), The Damnwells got released from their contract before Air Stereo hit the shelves and, lo and behold, hear comes Moses Mayfield with a more radio-friendly (read: unit shifting) sound. Will they sell enough records to stay on Epic's roster? Probably not, but even I'll admit the song "Fall Behind" is one of those tracks that gets stuck in your head the way a song by a band like The Fray or Augustana might (shit … just looked at the back of the Moses Mayfield cover to find they are on Columbia, not Epic … oh well, I still think Goldman was quick to turn his back on The Damnwells because of these guys).
Moses Mayfield performing "Fall Behind" live in a Charleston radio station studio
Golden Days trailer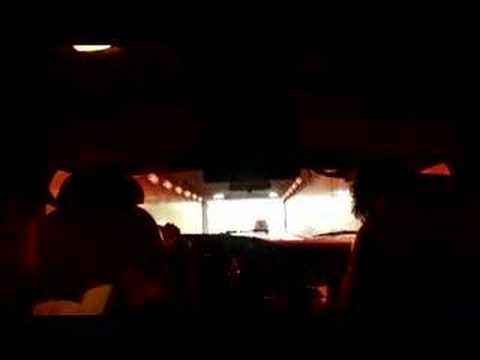 The Charleston City Paper (a free weekly) had an interview with Chris McLernon of the cover band Playlist. The name instantly rang a bell in my head as I recognized him from his work in the early '90s with Cold Sweat (featuring Marc Ferrari of Keel) and Saigon Kick. Kind of interesting that this is the second story I've read in the last month or so about a former major label musician who is now playing in an '80s cover band (the other story being about Dave Brooks, formerly of Slammin' Gladys, who now fronts The Breakfast Club in Cleveland).
More updates coming later this week.